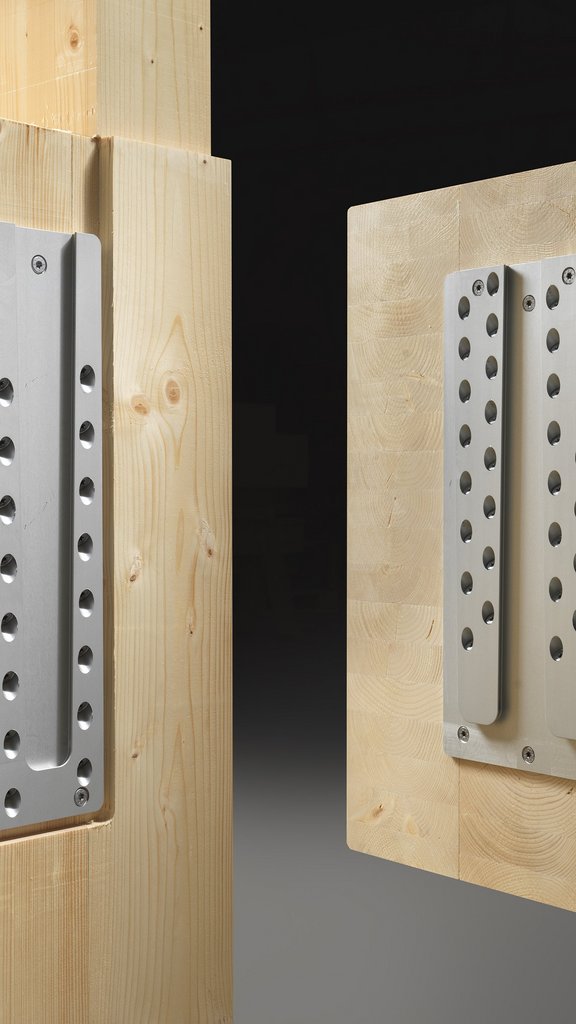 Connector systems

in timber construction
Fasteners are an
essential part

of the support structure solution.
Our expertise in timber engineering also lies in the correct choice of fasteners:
We plan and develop fasteners in our in-house engineering office
to find the best connections for the project. We have had some solutions patented.
Special steel parts from WIEHAG. Always the
right connection
Our design team develops and optimises all the necessary connection details for you. From the simple slotted plate to the elaborate support foot or junction – where standard connections stop, we find the right connection.
Find out more in our product data sheet for special steel parts.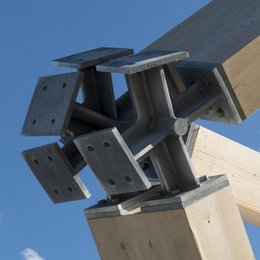 The patented WIEHAG

WHB connector
The innovative WIEHAG beam connector impresses above all with its high assembly speed. With only two different basic elements and otherwise unchanging components, a large load range can be covered – quickly, reliably and securely.
The WIEHAG service advantage:
Simple and flexible connection
Verifiable structural analysis
High tensile load capacity
Global, high safety factor
Time saving due to low amount of joinery work on site
Training for carpenters and timber engineering partners possible
Find out more about the WHB connector in our product data sheet and brochure: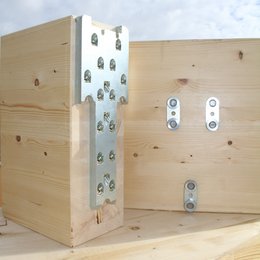 Steel coatings
To protect against external influences – be it fire, water or salt – we have the right coatings.
Hot-dip galvanising
Covering coat without fire protection
Fire protection + covering coating up to R60 possible
Increased corrosion protection up to C4 for swimming pools and C5 for salt storage halls
Our RAL colours for steel parts

RAL 7001 silver grey
RAL 7006 beige grey
RAL 7016 anthracite grey
RAL 7035 light grey
Other colours on request
Find out more in our product data sheet on steel coatings:
Developing high-rise buildings in timber construction?
WIEHAG supports you with comprehensive services.
Standard connectors
Naturally, we can supply you with all common standard connectors for timber construction:
Beam connectors and shoes
Angle connectors and perforated plates
Gerber connectors
All standard plug-in connectors
Cleats
Support feet
Also take a look at our product data sheet with all standard connectors: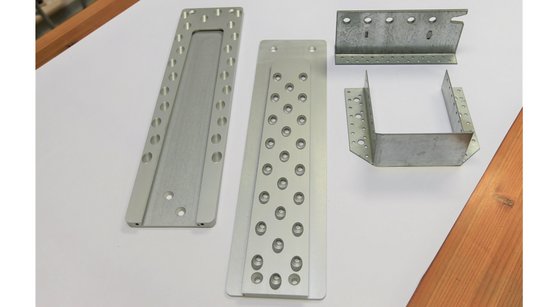 Standard fasteners
The following standard fasteners are available from WIEHAG:
All countersunk and pan head screws
All fully and partially threaded screws
Rod anchors with and without thread
Threaded rods
Nails and staples
Ring wedge dowels
Chemical dowels (wood + concrete)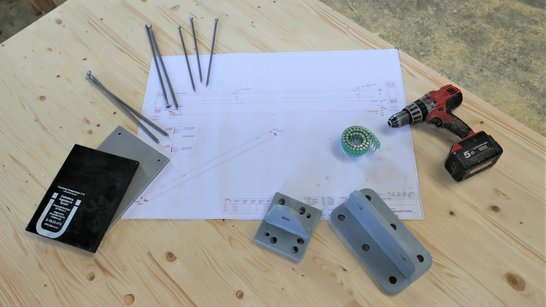 Your link

to WIEHAG.

Do you have a question? You can rely on us.