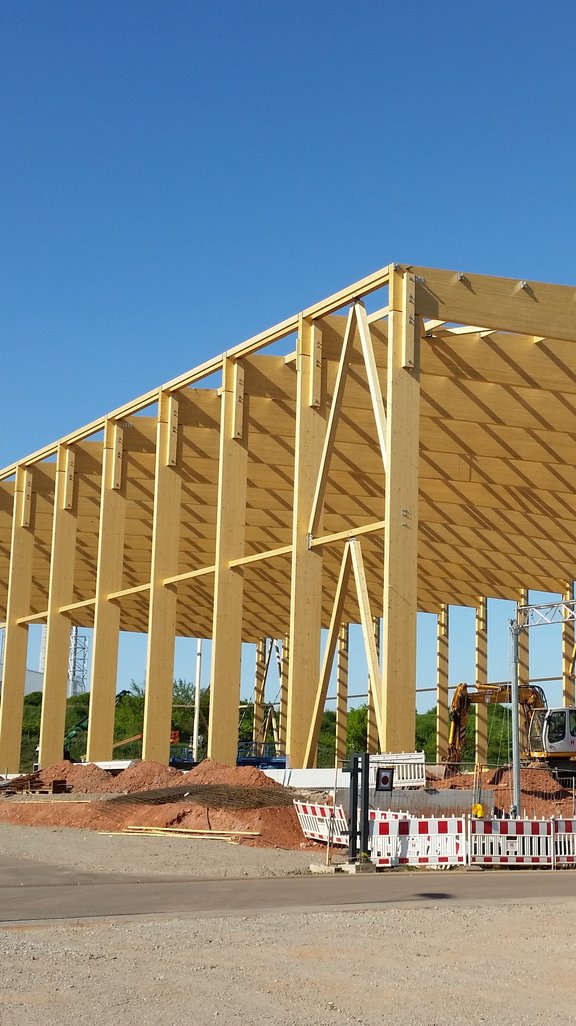 Services for
timber engineering partners
Top advice for a
cost-effective solution
Would you like to find the most cost-effective support structure solution? Our WIEHAG account managers would be happy to assist you. As experienced master carpenters and timber engineering professionals, we accompany you personally and individually in structural analysis and calculation.
WIEHAG combines structural analysis, design engineering and state-of-the-art production technology under one roof.
We are happy to share our experience from five generations of timber construction with you. We want to be a reliable project partner for you. This is why we are on hand with help and advice for you.
Combined with our flexible project support, you have everything you need for a successful project. On request, we can also provide support during assembly.
You can expect this from us:
Technical advice
Support structure solutions
Fastener systems
Ready-to-assemble kits
Timber delivers what the computation promises.
Our offering to local timber contractors.
From the support structure concept through to logistics.

WIEHAG for timber engineering partners.
How does our cooperation work? We have summarised the most important steps for you here.
Your WIEHAG enquiry
Whether special parts or standard products – our experts would be happy to advise you without obligation.
Support structure development and optimisation
Together with you and based on our experience, we develop a technically and commercially optimised support structure concept.
Calculation and quotations
We will be happy to prepare a detailed bill of quantities for you and submit a binding quotation.
Erection simulation and works planning
Our engineers compute the erection simulation and solve all details in a suitable way for assembly. Structural analysis, planning and finished joinery files can be provided.
Approval and production
Only when you have approved the plans do we start production of your timber components and structures.
Punctual delivery
Whether on a fixed delivery date or according to construction phases – when it comes to transport, we comply completely with your wishes.
Do you have a specific question or would you like more information?
Our WIEHAG master carpenters look forward to your enquiry.
GLT products and bearing systems
Calculate and order online
As a registered WIEHAG timber engineering partner, you can calculate, pre-design and order GLT products and bearing systems online in our Woody System. Our Woody online dimensioning, calculation and ordering system is at your disposal around the clock.
Order your desired standard products or let us support you in the dimensioning and calculation of your support structures. Thanks to Woody, you can process your project enquiries in a well-founded and individual manner. This means your quotation can reach the customer faster.
Advantages of online computation:
Calculation and ordering around the clock
You obtain quotations as PDFs by email in a matter of seconds
Exact price through linked structural analysis tool
WIEHAG IT Support
Dimensioning of hall support systems
Do you have a specific question?
Your WIEHAG advisor would be happy to take time for you or explain the ordering system in a personal conversation.