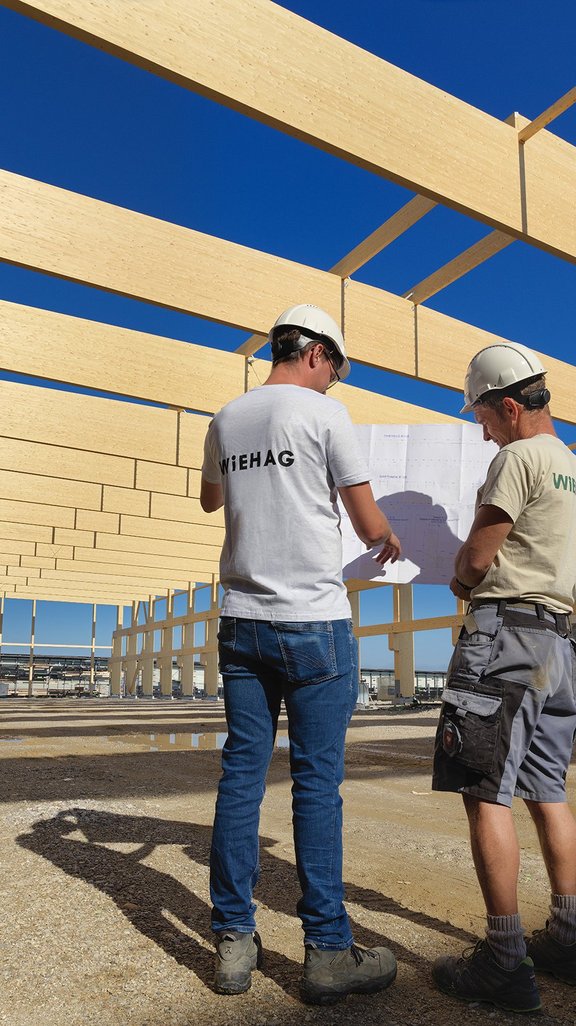 Project management

in timber construction
Professional project planning

with solid foundations
Our core business is the project business. And our motto: One project, one contact. This optimises the construction processes, provides cost security and accompanies you until building is complete. Because successful timber construction projects need well-conceived project planning, upon which the team builds with its experience.
From master timber builders to civil engineers, our project managers have a wide range of timber construction training. Processes and responsibilities are set down and clearly regulated in the WIEHAG project manual. This forms the basis for our professional project management. Our project team then continuously expands its knowledge in training sessions & courses. This ensures that we are always at the cutting edge of technology for you.
Our digital project management tool networks all project participants, thereby simplifying communication. It also supports risk management, the planning of costs and deadlines and their monitoring.