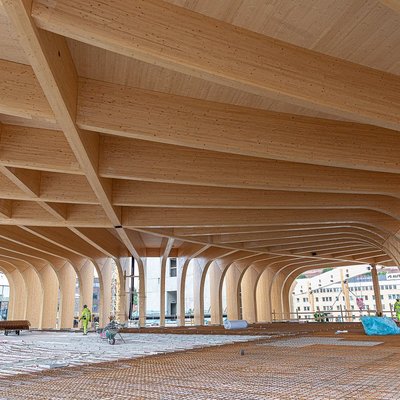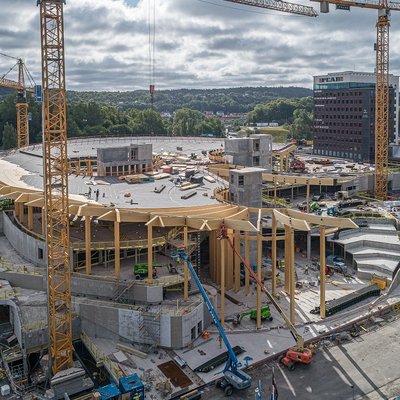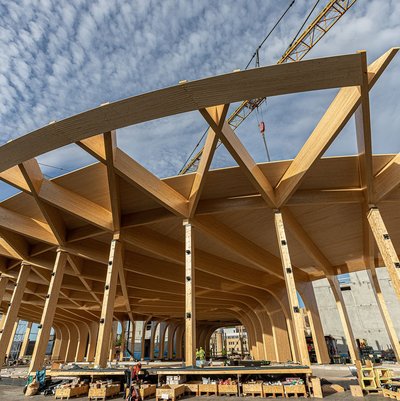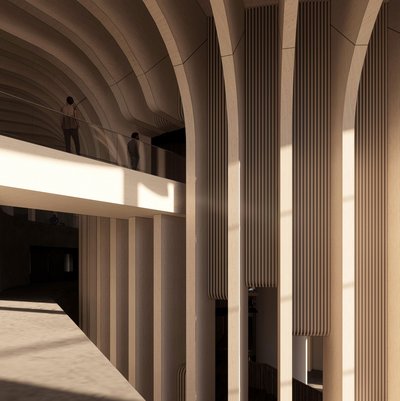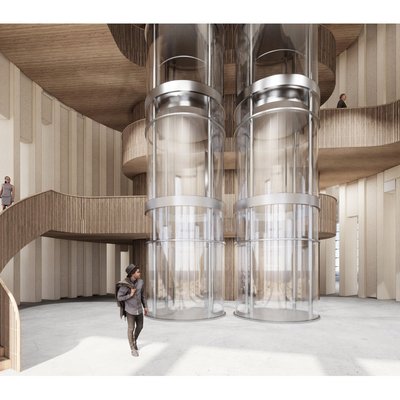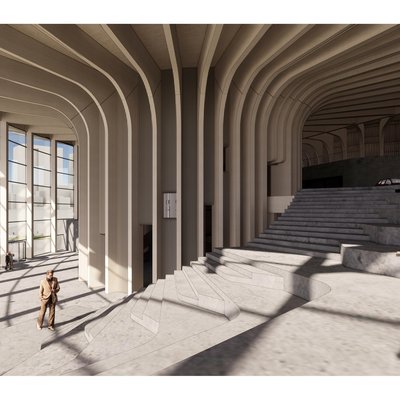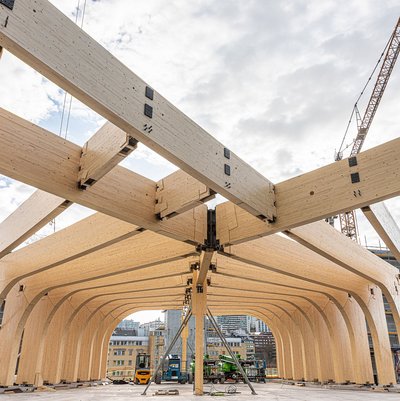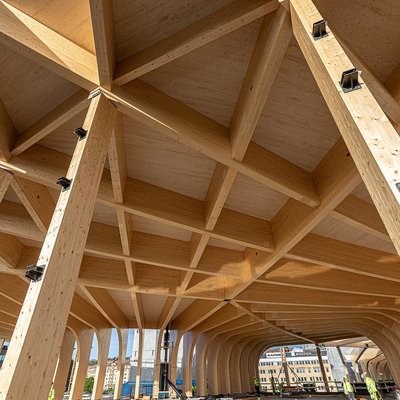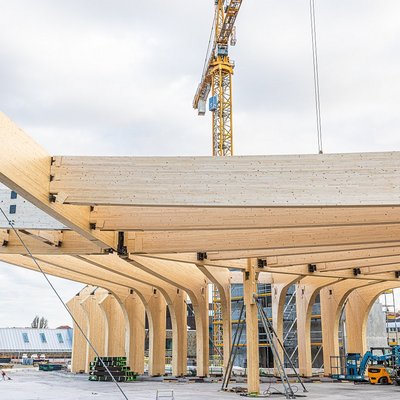 World of Volvo
Gothenburg
The largest and most complex timber building in Scandinavia is being built in the centre of Gothenburg's entertainment district. Based on the idea of three trees and a mountain, the architecture of the World of Volvo picks up on Sweden's typical landscape and architectural tradition.
The car manufacturer's new adventure world covers a total area of 22,000 m². The area features numerous flowers, native plants and winding paths. At the centre of the green landscape is the multi-storey structure made of timber and glass.
An adventure world made of timber
for everyone
The concept of the building is based on the Swedish "Allemansrätten". It describes the fundamental right of all citizens to move freely on any property. This philosophy is firmly anchored in Sweden - from individuals to companies, including Volvo. Thus, the circular design of the World of Volvo invites visitors to experience the place in a variety of ways.
Inside are three cylinders made of timber that provide space for exhibitions, conferences and performances. The open space in between is empty except for the sculptural stairs.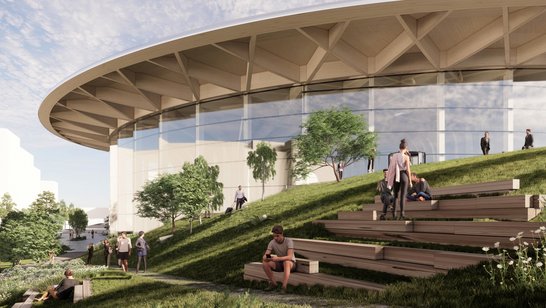 High precision

timber engineering
The building has a diameter of 110 metres and several intermediate levels. The floor-to-ceiling glass façade allows the building to merge with the nature in its surroundings. And at the same time it allows people to take a look inside from the outside.
The beams and columns of the timber construction are made of glulam. The timber product is based on several layers of timber that are bonded together with a special structural adhesive. The steel connections between the timber components were also calculated by WIEHAG with dimensional accuracy. For a timber building with such complex architecture, a high degree of precision is important: WIEHAG's computer-controlled manufacturing enabled the imposing, curved components to be precisely cut and prefabricated.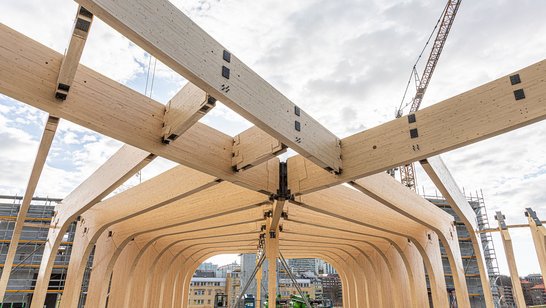 "The huge individual parts of the timber construction were pre-produced by us and then delivered to Gothenburg by special transport. We are also responsible for the associated engineering, which is why we were involved in the planning of this extraordinary building from the very beginning."

— Erich Wiesner, proprietor & CEO of WIEHAG
Client

AB Volvo and Volvo Cars

Timber roof construction and engineering

WIEHAG GmbH

Glass façades, wall and ceiling cladding

Lindner Scandinavia AB

Architect

Henning Laarsen

Total area

22,000 m²

BSH volume

3,600 m³

Start of assembly WIEHAG

April 2022

Completion

end of 2023