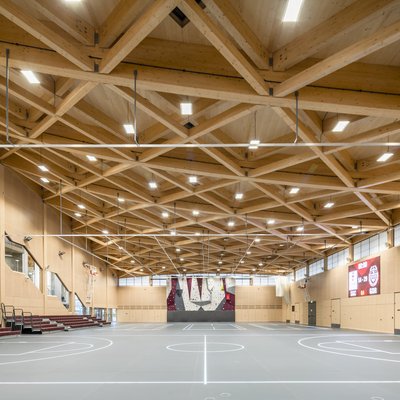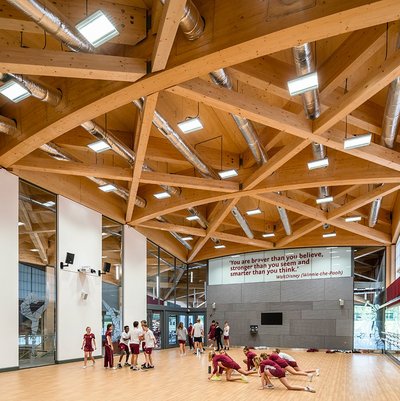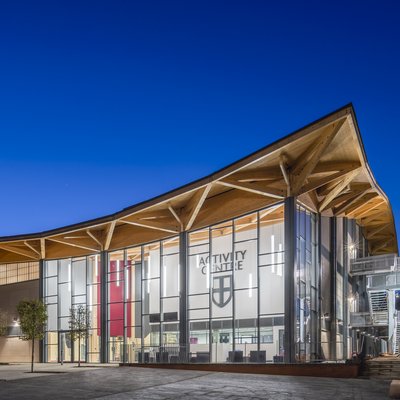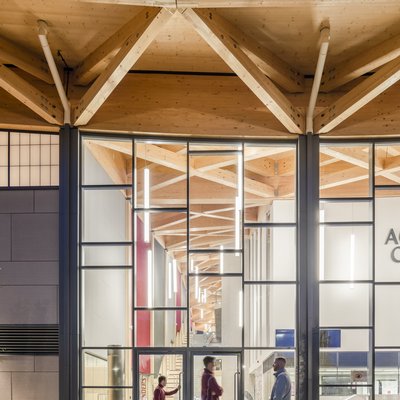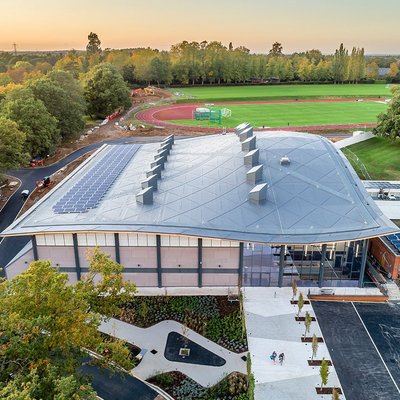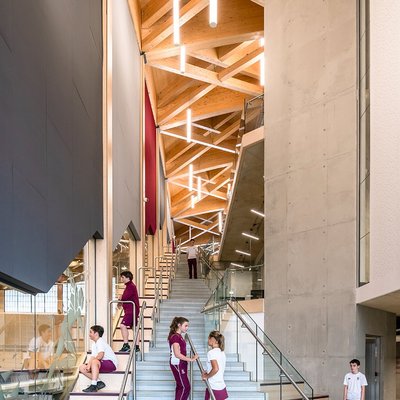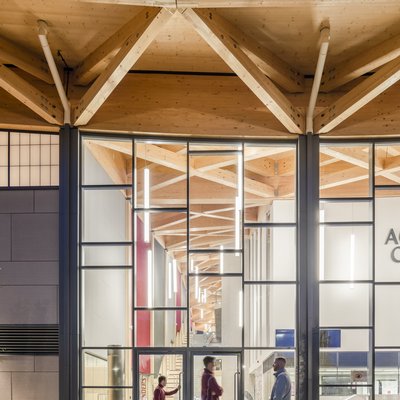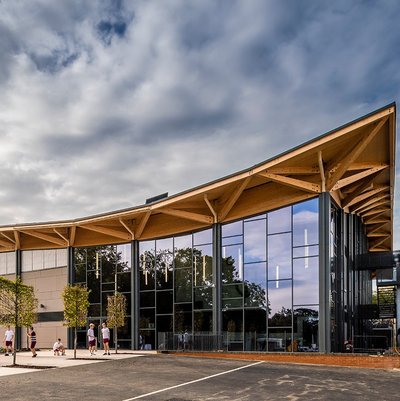 St. George's College
An architecturally elaborate project was realised to celebrate the 150th anniversary of St. George's College in Weybridge, Surrey, To replace the plain sports hall from the 1980s, a facility with a contemporary design and a free-formed wooden roof construction was erected.
WIEHAG was responsible for the structural analysis, design and production of the bearing system and the roof panels. Parametric design made this special roof form feasible.
A bespoke, free-form roof made of
glued laminated timber
The new Activity Centre at St George's College in Weybridge replaces an ageing sports hall that had become too small for the larger number of pupils. Architect Scott Brownrigg designed a bespoke, free-form, glued laminated timber roof that curves in multiple directions. The most important part of realising this vision was the roof of the building: A treetop-like structure that extends over the entire interior. The task was to develop a construction that complied with the roof shape specified by the architect.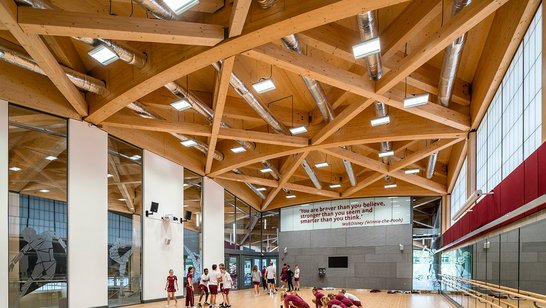 Parametric modelling

and efficient assembly

Due to the free form of the roof, the entire load-bearing structure was modelled parametrically for both computation and production. Several variants for the alignment of the cross-laminated timber elements were investigated with regard to waste and twisting. Ultimately, it was decided to span the elements vertically between the main beams.

In the floor plan, the building has a rectangular shape with a square axial grid. The roof, however, is a free form composed of curved parallel beams and diagonal beams made of wood.

Due to the curved shape of the roof, no connection detail was the same. However, the details were conceived such that only a few connection types had to be distinguished on the construction site. In addition, simple assembly had to be ensured. Two different types of crane were used on site to ensure quick assembly. This meant that it took only 11 weeks to erect the roof construction.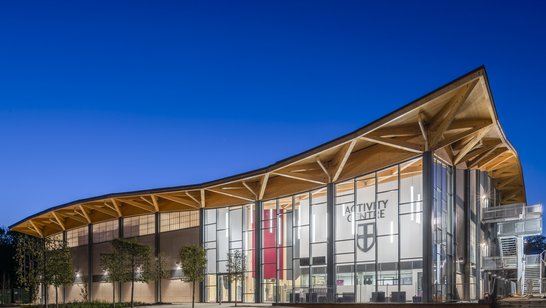 Location

Weybridge (GB)

Client

St. George's College Weybridge

Architecture

Scott Brownrigg

Area

4,200 m²

GLT volume

850 m³

Start of construction

December 2017

Completion

October 2019

Total construction cost

15 million pounds