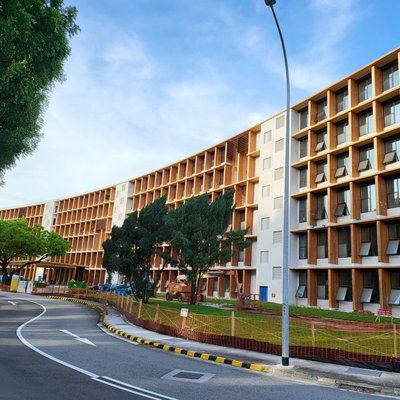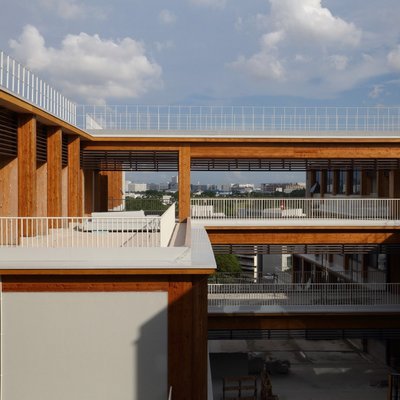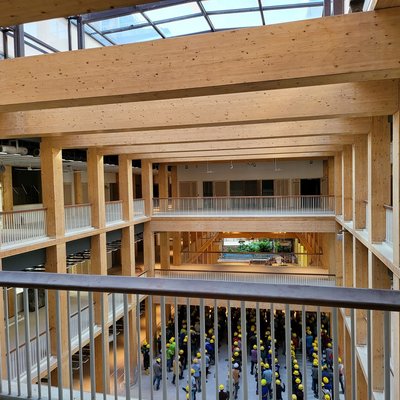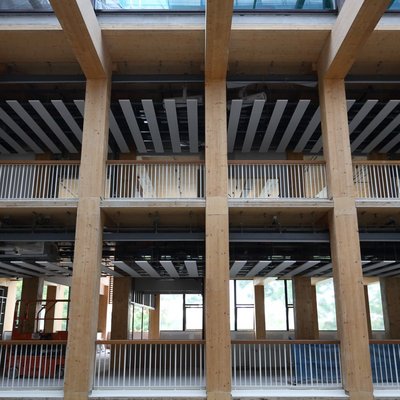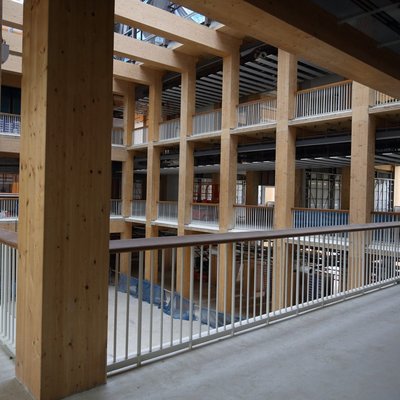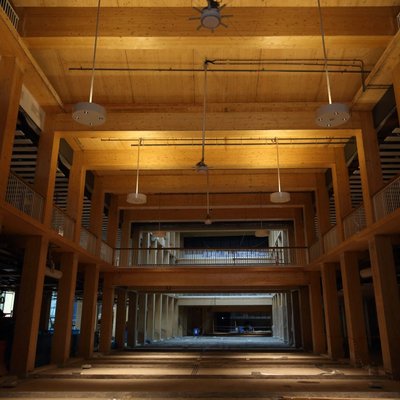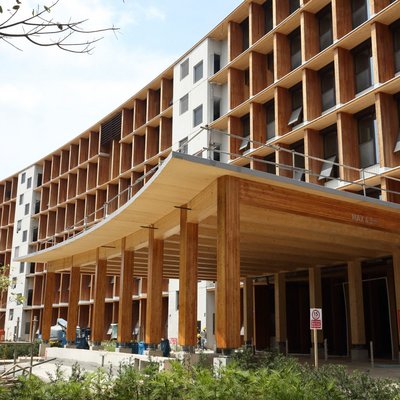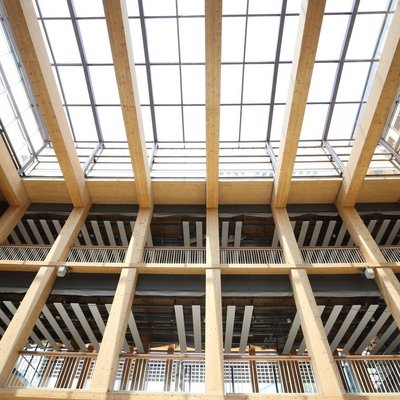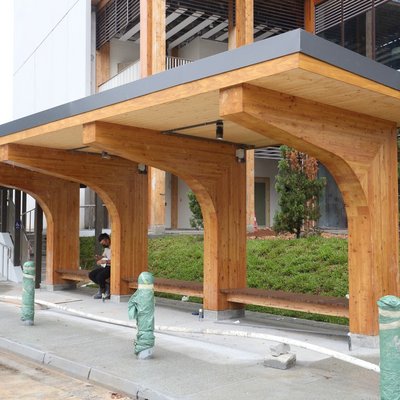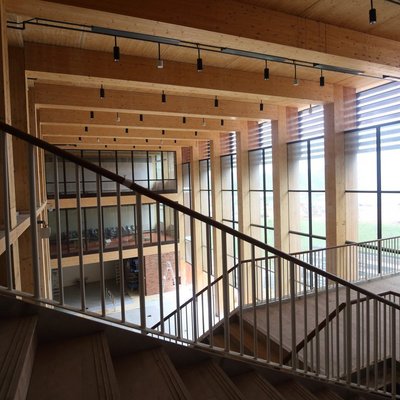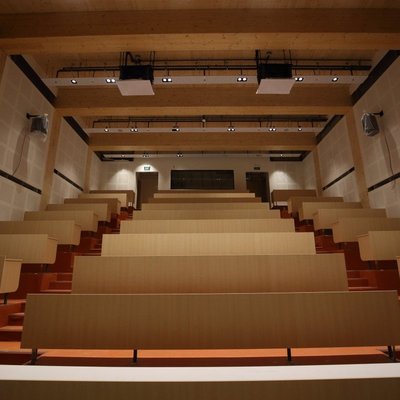 Technical University
of Nanyang
Singapore is committed to the construction of sustainable buildings. Nanyang Technological University (NTU) is setting a milestone for future-oriented construction with Gaia, a building project costing 113 million euros.
A six-storey business school with a total area of 40,000 square metres is planned. When completed, it will be the largest timber building in Asia.
Singapore focuses on
sustainability
Singapore's ambitious "Green Building Master Plan" also provides for increased use of timber as a natural building material. Japanese star architect Toyo Ito therefore decided in favour of a sustainable "mass timber solution" for the new building at Nanyang Technology University.
The largest timber building in the whole of Asia
- WIEHAG makes it possible
The six-storey "Gaia Academic Building South" will be the largest timber building in Asia with a total of 13,000 m³ of GLT and CLT. As is so often the case in large projects where quality and trust are the most important decision criteria, WIEHAG was selected once again. Around 6000 m³ of glued laminated timber for 1,900 support columns and 1,660 beams, including preassembled fasteners, were shipped from Altheim to Singapore in 200 containers.
7000 m³ of CLT for the ceiling structure were supplied by Stora Enso from Ybbs. Delays caused by Covid lockdowns in Singapore and the blocked Suez Canal were partially made up for by the rapid erection. 6 cranes and up to 40 fitters were engaged simultaneously to assemble the timber construction.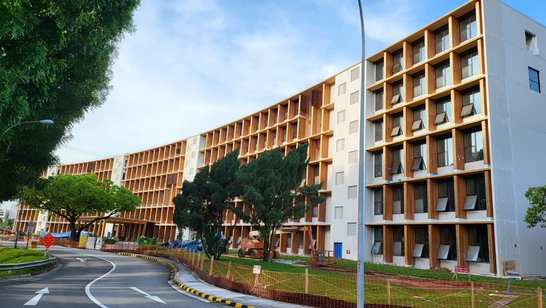 Location

Singapore

Client

Nanyang Technological University

Architecture

Toyo Ito & RSP

Mass Timber Contractor

Steeltech Industries PTE Ltd

Completion

2022

GLT volume

6,000 m³

CLT

7,000 m³