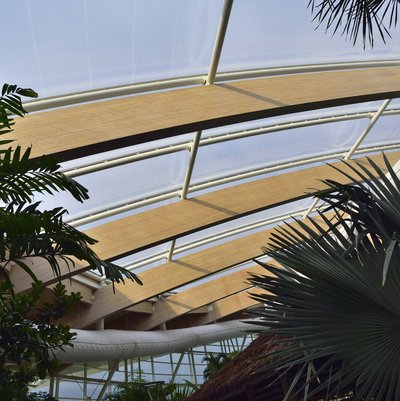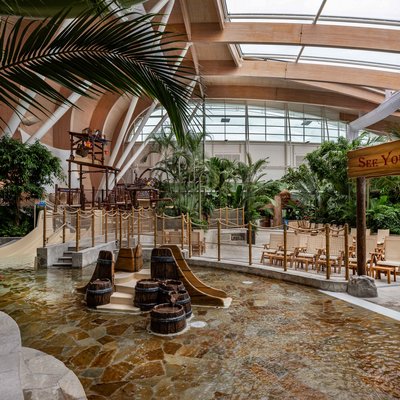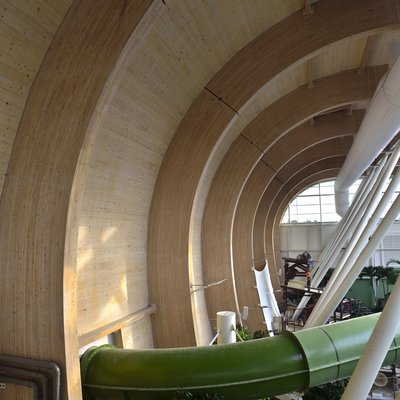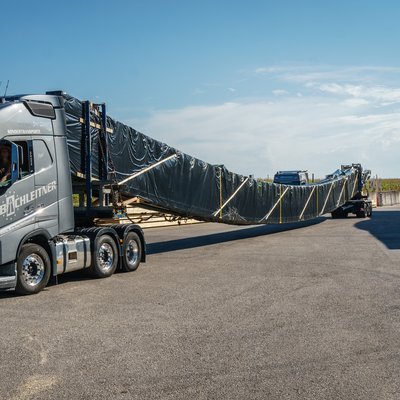 Center Parcs
swimming pool
The Center Parcs holiday village in Longford Forest (Ireland) impresses with an architectural eye-catcher: A subtropical swimming pool made of GLT arched beams, round steel columns and a huge glass façade invites you to enjoy a special holiday experience.
The project was commended in the category "Engineering Project of the Year" at the Irish Building Awards 2019.
A tropical swimming pool
with impressive design
The heart of the new Center Parcs site in Ballymahon, Ireland, was to be the approx. 4,500 m² tropical swimming pool. Directly adjacent to a landscaped lake, with glass façades up to 18 metres high and a gently sloping roof form, timber was the most suitable building material for the roof construction (initially planned in steel), due to both its aesthetics and the corrosion requirements.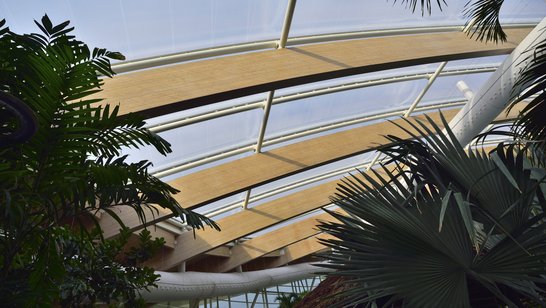 This is how
WIEHAG

implemented the timber structure

The support structure consists of articulated arched beams with up to 57.5 m free bearing distance. It is supported on inclined, up to 17 m long round steel columns. At the customer's request, larch was used for the 1.80 m high beams. Due to the maximum transport length of approx. 50 m, articulated and bending-resistant joints were used. A challenge for the arched supports was the inner radius of 7.50 m, but this was solved in terms of production technology with timber as the material.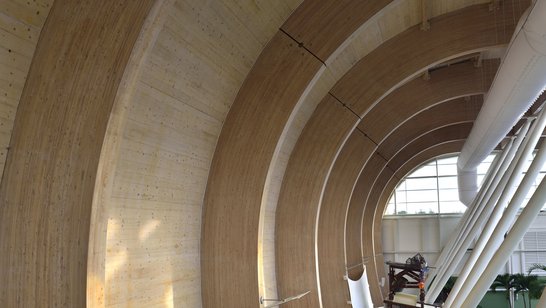 "WIEHAG demonstrated excellent technical skills, organisational ability and safety awareness throughout their work on our Center Parcs, Longford project."

— James Moloney, Regional Manager, John Sisk & Son
Location

Longford Forest, Ballymahon

Client

Center Parcs Ireland

Architecture

Holder Mathias Architects

Total project costs

233 million euros

Site size

21,200 m²

Construction project size

4,500 m²