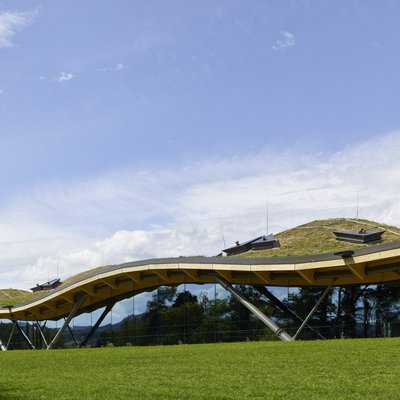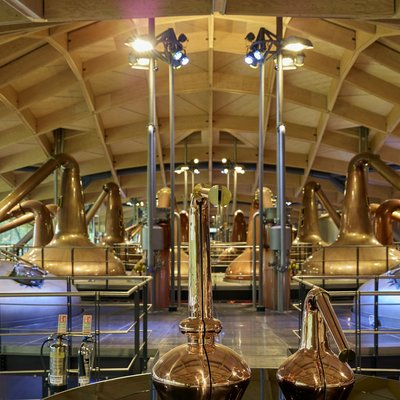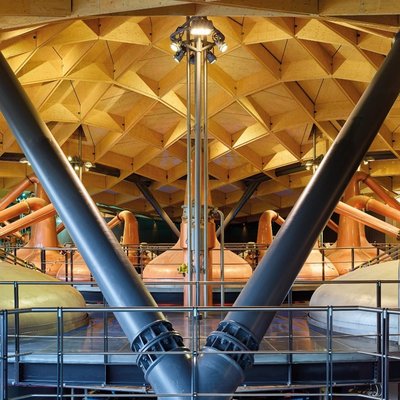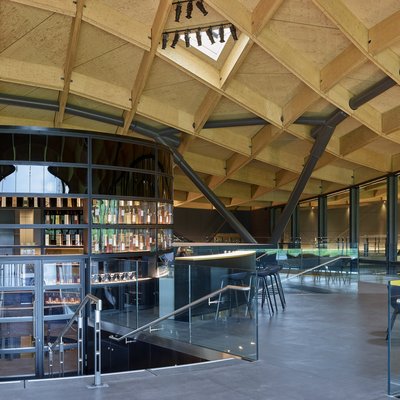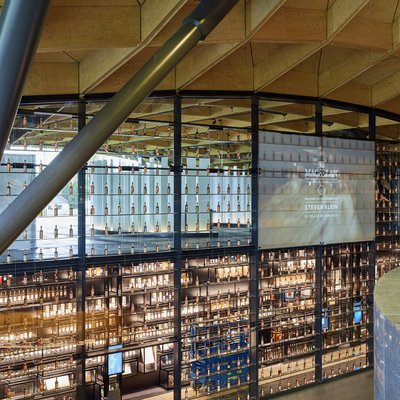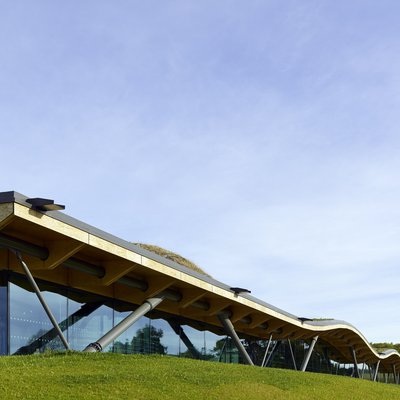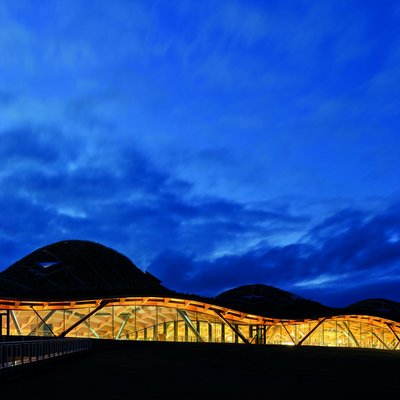 Macallan Whisky
Distillery
A highly complex roof structure – inspired by the rolling green hills of Scotland. The wooden dome roof of the new Macallan whisky distillery is true engineering art.
WIEHAG is responsible for construction, timber engineering, production, logistics and assembly of the entire roof area of 12,300 square metres. Take a look with us at the challenges and milestones involved in the project.
The fusion of building and landscape
A green domed roof structure that blends harmoniously into the hilly countryside of Scotland: The design for the distillery of renowned whisky producer "The Macallan" is unique.
The centrepiece is the timber roof construction in the form of five side-by-side domes with an overhanging canopy. The four domes of equal height house the production facility. The fifth, higher dome houses an exhibition area with a flat roof and visitor centre.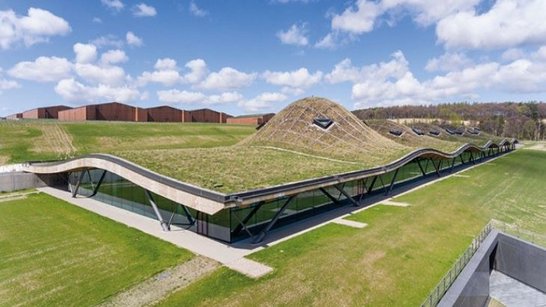 A highly complex timber dome roof
Not only architecturally is the distillery a masterpiece. Planning and assembly of the structure also called for courage, know-how and the problem-solving expertise of an experienced timber construction company.
The building consists of 1,800 individual beams, 2,700 roof panels and 380,000 individual components. The dome roof is 207 metres long and 27 metres high at its highest point. Four temporary building supports were required for the roof structure. These were constructed using a block-bonded glued laminated timber solution.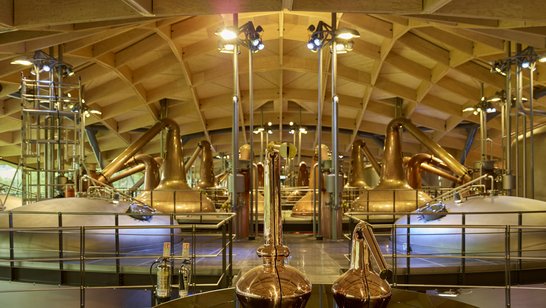 "We have been working in the UK for over 20 years and have managed to implement many innovative projects. Macallan is the most intricate timber roof structure we have ever built."

— Erich Wiesner, proprietor & CEO of WIEHAG
Top grades for the
WIEHAG team
The general contractor is also convinced of the success of the project. Bill Robertson, owner of the Robertson Group in his assessment of the work: "The construction called not only for a good cooperation, but also a high degree of innovation and know-how that seemed to come naturally with WIEHAG. We are already looking forward to the next joint projects."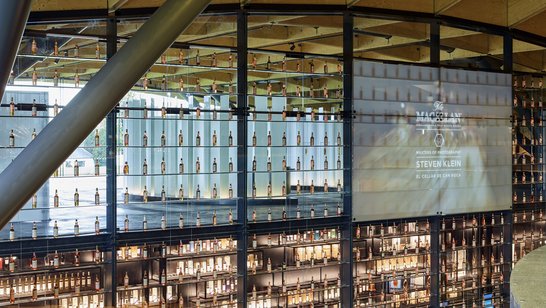 Client

Edrington Group

General contractor

Robertson Construction Group

Engineering

Arup Timber roof construction and engineering

Architecture

Rogers Stirk Harbour + Partners

Steel substructure

SHS Stahlverarbeitung GmbH

Total construction cost

140,000,000 British pounds

WIEHAG construction period

April to December 2016

Overall construction period

April 2015 to May 2018
Commendations for the Macallan Distillery
Winner of the Structural Timber Award 2018: Engineer of the Year Award (ARUP) & Installer of the Year Award (L&S Baucon GmbH)
Winner of the Structural Timber Award 2018: Winner of Winners Award (Arup, L&S Baucon GmbH, Robertson, Wiehag GmbH & Rogers Stirk Harbours + Partners)
Winner des Scottish Design Award 2018: Culture and Leisure Award
Winner of the UK Roofing Award 2017: Green Roof Award