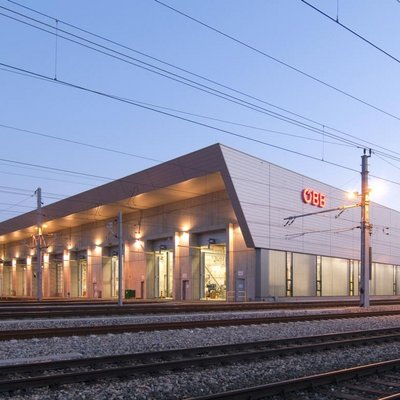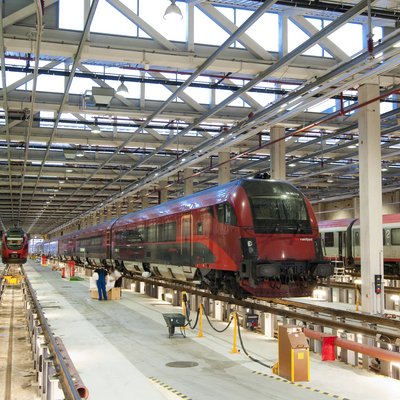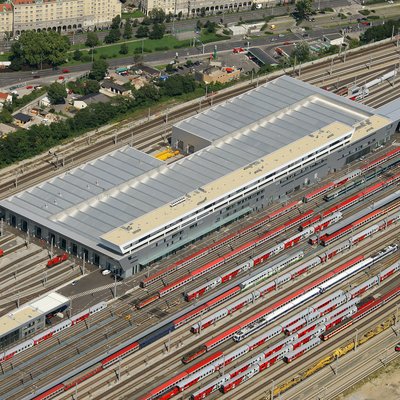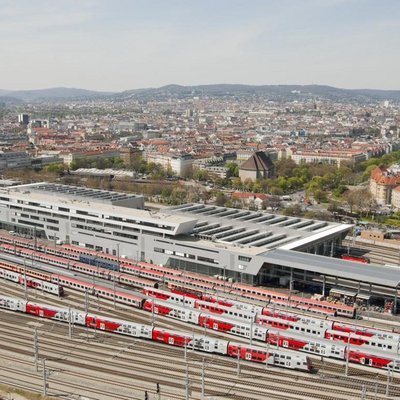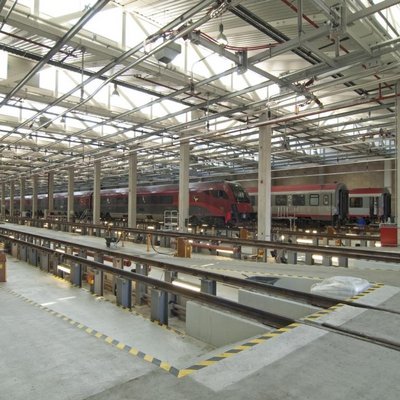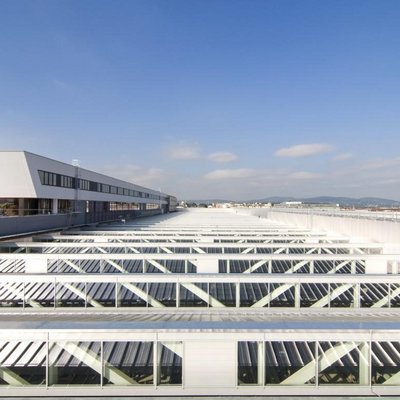 Rail Service Center

ÖBB

For the maintenance of traction units, passenger coaches and block trains, such as the new Railjet, ÖBB built around 240 m long track halls, including workshop building, in 2009. For fire protection reasons, a wooden support structure was used.
ÖBB relies on the
sustainable building material, timber
The heart of the new ÖBB high-tech base in Matzleinsdorf is a 240 m long operations building that also accommodates administrative, storage, staff and equipment rooms with around 1,000 employees. All ÖBB services – from maintenance work, to cleaning the interior of coaches – can be performed in one place, almost "in passing".
WIEHAG GmbH designed and erected the glued laminated timber bearing system for the 15,000 m² roof area that was divided into 29 shed roofs. The primary support structure is designed as timber framework and therefore ensures exposure between the upper and lower booms. Orientation of the vertical windows to the north provides glare-free, uniform lighting, while preventing unwanted heat in summer. The upper and lower booms were designed as horizontal cross-sections in order to obtain an optimum exposure area.
Statically, the roof construction was designed so that the block train hall could be built without a centre row of support columns, so the roof construction would not be endangered if a train were to derail. The actual double-span truss (bearing distances of 25.30 m + 17.90 m) then acts as a single-span truss over a bearing distance of 43.2 m.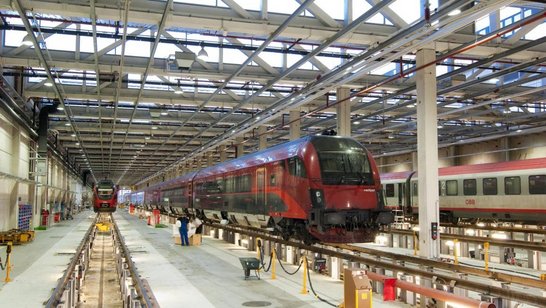 Client

ÖBB Infrastruktur Bau GmbH

Architecture

Zechner/Zechner

Planning & construction period

2009/2010