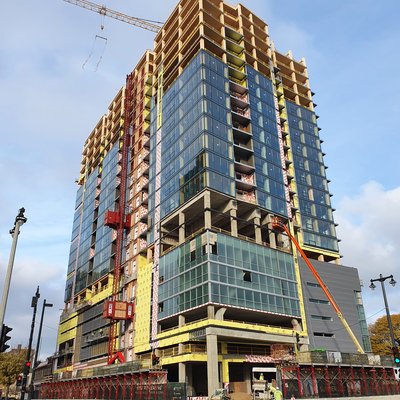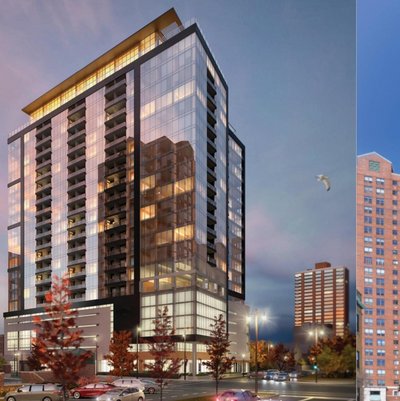 Ascent Tower

Luxury Apartments
In Milwaukee, the largest city in the US state of Wisconsin, WIEHAG has built one of the world's tallest timber towers.
The custom-made timber components as well as the required expertise and technology for the enormous project come from Austria.
Up high
with timber
The architects from Korb + Associates wanted to create an eye-catcher in the Milwaukee skyline with the skyscraper. The timber hybrid construction method takes on a special significance: The 19 storeys of timber construction are enthroned on 6 storeys of concrete, which serve as a parking garage for the residents. While more and more timber skyscrapers are being built in Europe, this project is one of the first of its kind in the USA.
"There has never been a project like this before."

— Tim Gokhman, New Land Enterprises (Client)
Know-how
from Austria
Both the technology and the expertise for this innovative construction project come from Austria. The beams and columns for the Ascent Tower were pre-produced at the WIEHAG plant in Upper Austria and shipped in individual parts. Logistics played an essential role here: the container loads had to be on site at the right time.
Due to the prefabricated timber components, the pure construction time in America could be reduced by approx. 25 %, which saves costs on the construction site.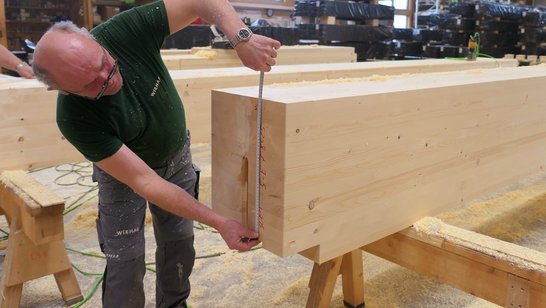 Client

New Land Enterprises LLP & Wiechmann Enterprises

Architect

Korb + Associates Architects

Structual engineering

Thornton Tomasetti Engineers & Korb Architects

Timber structure

WIEHAG GmbH

Total height

90 metres

Timber construction

19 floors

Concrete structure

6 floors

BSH volume

2,200 m³

Construction period

August 2020 to August 2022

Construction costs

80,000,000 US dollars