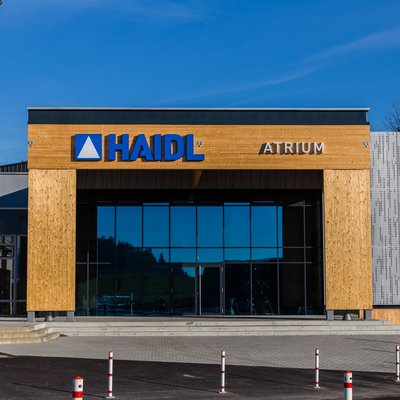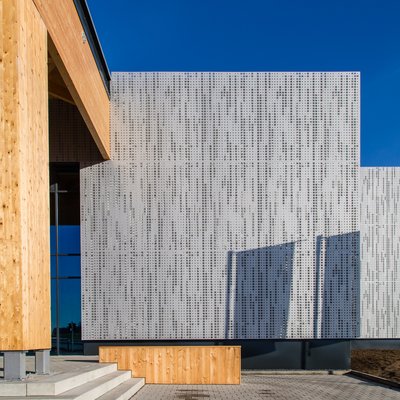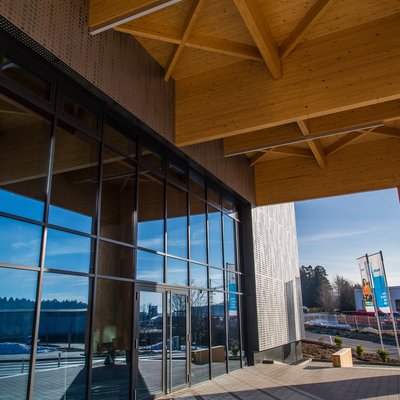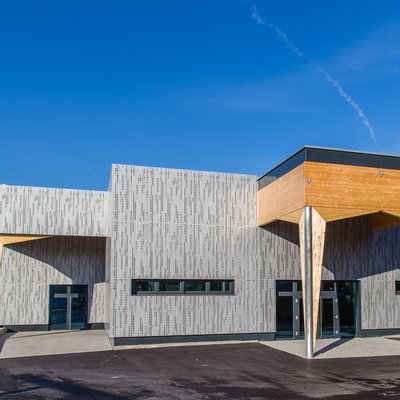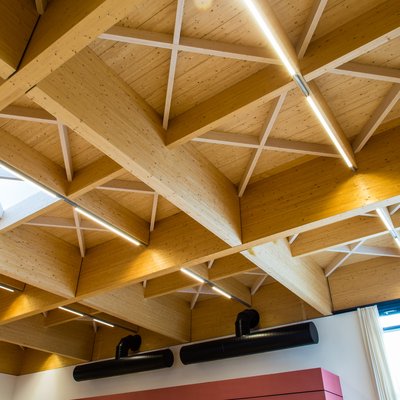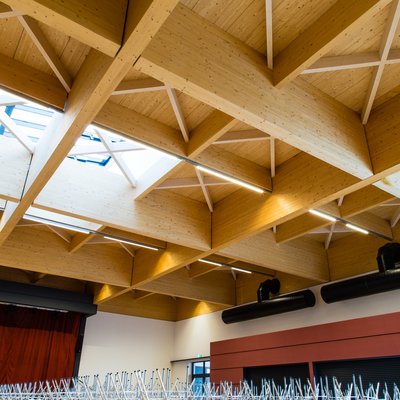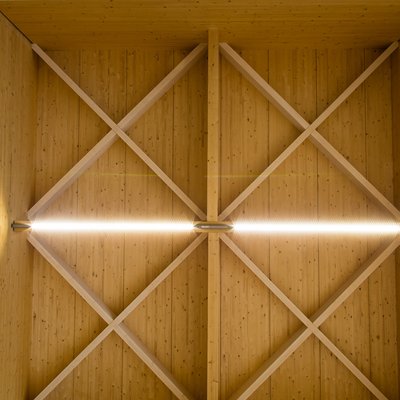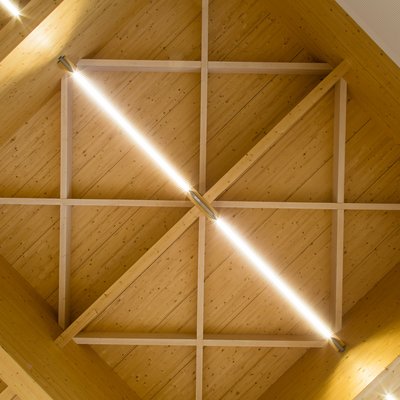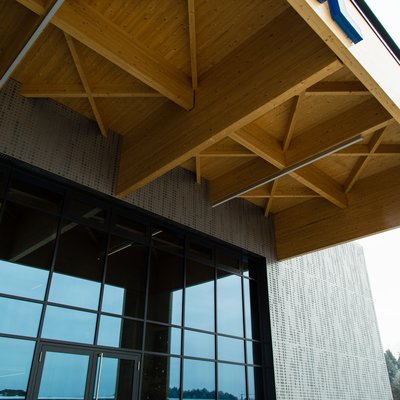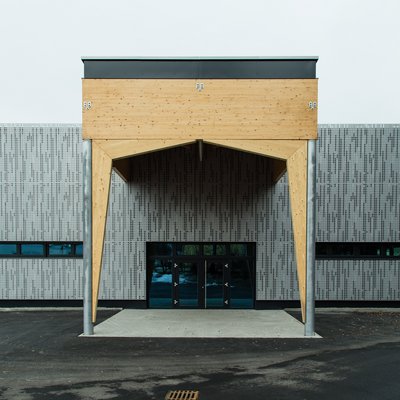 Haidl Atrium
For the new Haidl Atrium in Röhrnbach, WIEHAG designed, produced and delivered over 495 m³ of glued laminated timber in the form of 1,255 parallel beams, 1,627 diagonals and 1,800 m² of Profidec.
HIGH NUMBER OF COMPONENTS
= VERY HIGH PRECISION
For the newly built technology and competence centre of the Haidl company at its headquarters in Röhrnbach (Bavaria), a glulam construction designed as an optical beam grid was executed. In addition to the primary and secondary beams in the 6.25 m x 6.25 m grid, glulam diagonals were arranged in the 3.125 m x 3.125 m squares for bracing purposes. The entire construction was manufactured in visible quality and designed for a fire resistance of R30. In addition to the supporting structure of the 1800 m2 hall, the visible roof formwork was made with WIEHAG Profidec glulam elements.
All girder connections were made with concealed inclined slotted sheet metal connections, also called hammerhead. The smaller secondary trusses were executed with WIEHAG inclined screw connections. Glulam supports were also installed at various support points. The components known as tree supports were assembled from conically manufactured glulam supports together with structurally connected ramifications.
Location

Röhrnbach

Client

Haidl GmbH

Architecture

PPP Planungsgruppe Werner J. Pauli & Christian Lankl

Type of construction

Bearing system

Hall size

1.800 m²

BSH volume

495 m³