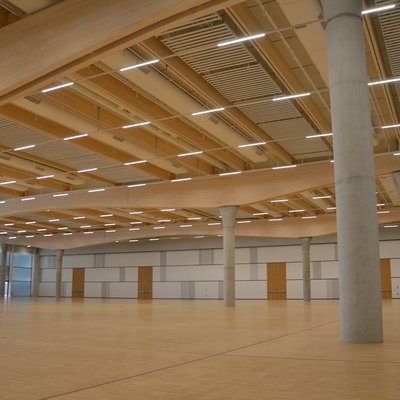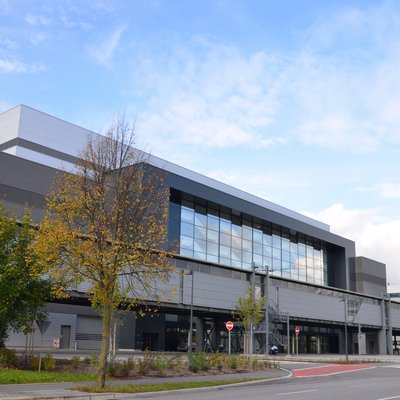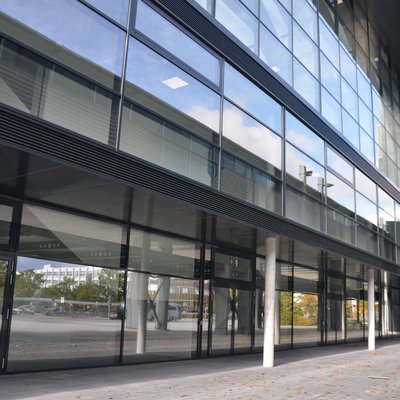 Audi freight centre
Hall B
A meeting place for AUDI AG for up to 5,000 employees: A meeting place engineered in timber is being erected at a height of over 20 metres on 9,000 m² of floor space on the third storey of a logistics and production hall made of reinforced concrete.
A real challenge for the WIEHAG assembly specialists. WIEHAG can also lay claim to the Audi slogan of "Vorsprung durch Technik" (leading through technology) here.
A meeting place

for up to 5,000 employees

A meeting place engineered in timber, with a 7,000 m² event area, is being built at the Audi freight transport centre in Hall B, according to the plans of pbb Architekten und Ingenieure, including a 4,300 m² meeting room that can accommodate up to 5,000 people, with a mobile partition wall measuring 68 m in length and weighing 36 tonnes.

Around 900 m³ of GLT will be used for the timber support structure, and some 6,900 m² of timber roof panels with acoustic soffit in R 30 for the roof. A separate type approval is required for this. The hall walls, around 2,600 m², were made of CLT and had to be covered with three layers of plasterboard to meet the R90 fire resistance requirements.

Assembly of the timber structure starts at a height of 22 m – a real challenge requiring a 500-tonne crane with a 120 m long lattice boom. The furthest lift was a 30 m long timber beam with a load of 8 tonnes that had to be brought into position at a distance of 95 m and a hook height of 45 m.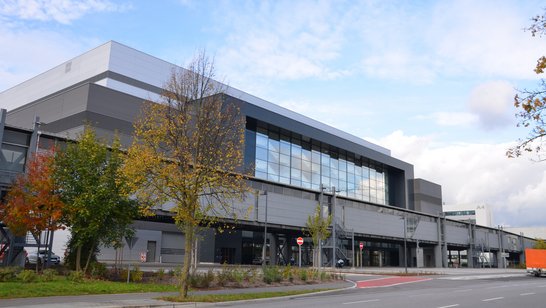 Client

GVZ Logistik GmbH & Co. KG Ingolstadt

Architecture

pbb Architekten und Ingenieure

Planning & construction period

15 months