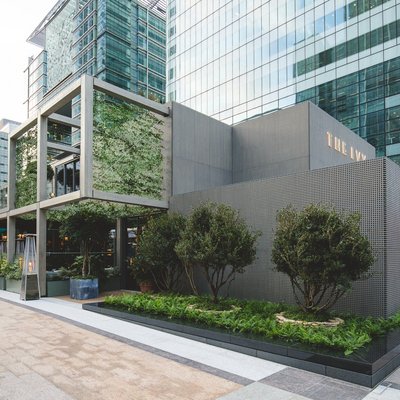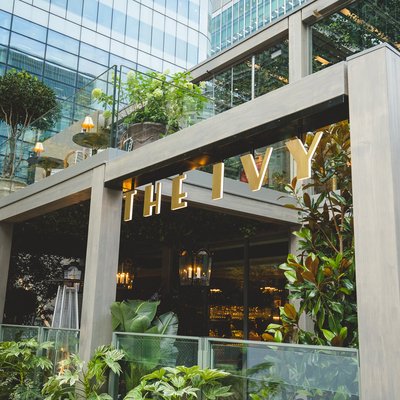 The Ivy
in the Park
It is not only culinary arts that distinguish this upmarket restaurant in London. Its creative architecture and sustainable construction method with Accoya wood on the outside make "The Ivy in the Park" a must-see in the Canary Wharf office building complex in London.
WIEHAG was responsible for the design, production, delivery and assembly of the bearing system as well as the roof and wall panels. A rain protection grid was also required for the construction.
An oasis with
extraordinary design
Amidst the glass skyscrapers of the Canary Wharf financial centre, the green lawn of Canada Square acts as a natural oasis. William Matthews designed the perfect restaurant for this setting: Cubes of timber, each of equal size, form the low-rise structure.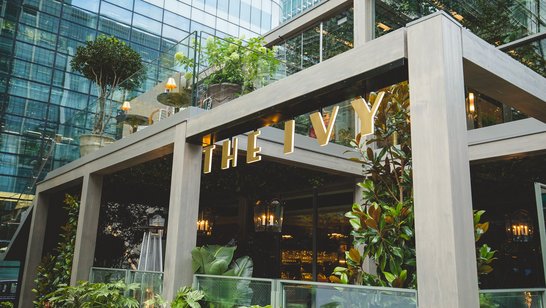 What advantages does
Accoya

offer in timber construction?

The organic building material timber is also visible on the outside here. We used Accoya, a treated pine species with the advantage of a longer service life outdoors, for all components that are exposed to the weather. A total of 47 glued laminated timber beams, 42 GLT supports and 740 m² of rain protection grids made of Accoya were required. In order to pre-empt the natural greying process, the timber components were glazed grey at the factory.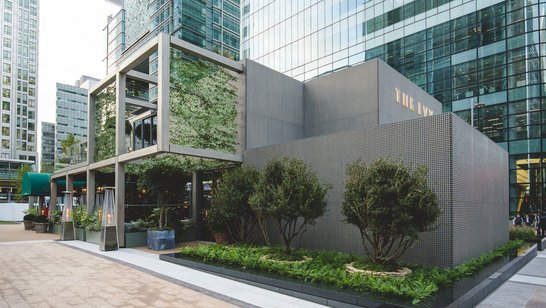 Location

Canary Wharf, London

Client

Canary Wharf Developer

Architecture

William Matthews Associates

Completion

October 2018