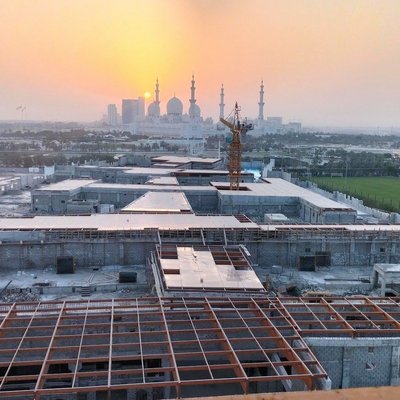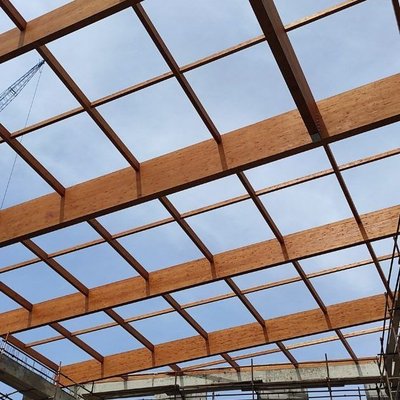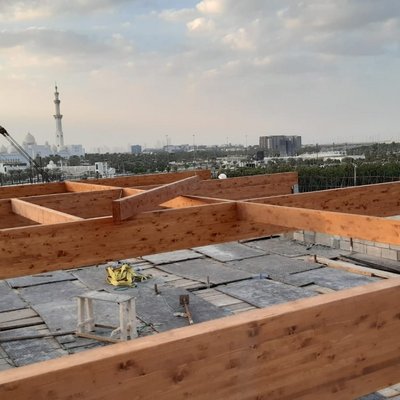 Souq
Abu Dhabi
Spice stalls and traditional traders on one side and the business district on the other: A souq is an Arab market district and often the economic centre of the city. Here it is important to combine tradition with contemporary design - also with regard to the architecture and style of the marketplace.
The aim of the newly designed souk in Abu Dhabi was to combine the historical, regional style of the United Arab Emirates with modern elements. WIEHAG supplied the glulam beams for the project's huge skylights.
A modern market district

In the redevelopment of Abu Dhabi's W64 neighbourhood, great care was taken not to lose the traditional style of the area. Green courtyards, a new waterfront hotel and a lively restaurant district: tradition and contemporary style were carefully combined in this ambitious project.
The centrepiece of the project was the modernisation of the market square. Thanks to large window areas in the roof, the market always appears bright and illuminated. However, the natural light blends in perfectly with traditional building styles.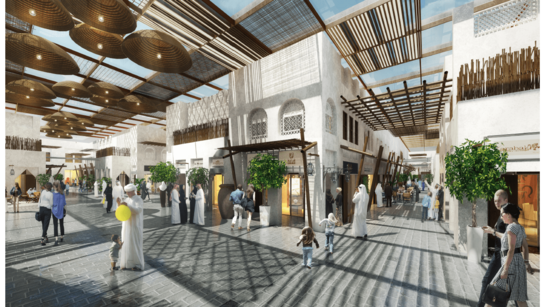 Traditional design
with state-of-the-art technology
Our customer Onddi took over the design and installation of the glulam construction including the windows. The glulam beams are from WIEHAG and were designed and treated according to the local conditions.
Despite the extreme climate in the United Arab Emirates, building with timber is not a problem - as long as it is used indoors. This is because basically the same temperature prevails in shopping centres and offices all over the world. The most important thing is to keep the timber dry.
WIEHAG anticipates concerns about termite infestation with a special anti-termite coating - in the unlikely event that flying termites reach the roof.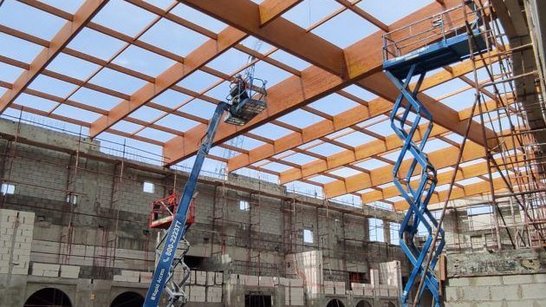 Client

Al Qudra

Design & installation

Onddi

Timber roof construction and engineering

WIEHAG GmbH

Total construction area

245,000 m2

Skylights area

18,000 m2